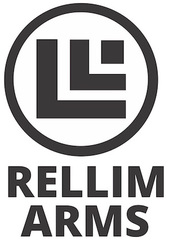 About Us
Growing up as a kid how many times were you asked 'what do you want to be when you grow up?" What did you say? Fireman, police officer, doctor, teacher? Did you ever say I hope I never grow up? I hope I never have to get a "Real" job? I hope I can keep on being a kid and doing what I love everyday? That is what I do! From silverware (KNORK)* to guns, I have never stopped trying to design innovative, useful, and elegant products. Best of all I have never grown up!
Who We Are
Innovation...........in . no . va . tion
A new method, idea, product, etc. We are the etc part of the definition.
Our History
Rellim Arms, LLC was created toward the end of 2014, but the innovation and creation has been going on for decades. From the first time I fired a gun my mind has been thinking, "what can I do different, how can I make this better, and most of all...............how come this gun is designed for a right handed shooter?"